International General Certificate of Secondary Education (IGCSE) (Candidate School)
---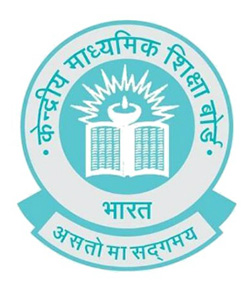 Central Board of Secondary Education (CBSE)
GEMS New Millennium School is affiliated with the Central Board of Secondary Education (CBSE).
---

The Duke of Edinburgh's International Award
The Duke of Edinburgh's International Award (the Award) equips young people for life. It is the world's leading youth achievement award.
By creating opportunities for young people to develop skills, get physically active, give service and experience adventure, the Award can play a critical role in their development outside the classroom. It also allows their achievement to be consistently recognised worldwide, giving young people unique international accreditation of their experiences.
Award benefits
The Award provides a range of benefits for a number of audiences, including:
Young people
The Award allows young people with existing good access to non-formal education to challenge themselves and discover the world around them.
For young people with partial/potential access to non-formal education, the Award helps to boost their skills and develop leadership potential.
Young people that are marginalised and at risk can exceed their own expectations by doing the Award.
Read more about the award here.
For more information, please visit http://www.intaward.org/
---

Digital Citizenship Certified School
What is Digital Citizenship Certified School?
A Digital Citizenship Certified School is dedicated to teaching digital citizenship to young people and engaging parents using Common Sense Education materials. Digital Citizenship Certified Schools can work with students in any grade, from kindergarten through 12th. By earning recognition as a Digital Citizenship Certified School, administrators and educators are taking the necessary steps to equip students with the skills they need to be responsible online.
---
Microsoft School

We're proud to have achieved our #MicrosoftSchool status, NMS is on a continuous whole school transformation to improve teaching and learning.
---
Microsoft Showcase School

NMS is proud to announce that we have are now among the very few Microsoft Showcase Schools in the region;
Showcase Schools exemplify:
Leadership
The school demonstrates thought-leadership in building a school-wide vision as the starting place for holistic digital transformation using Microsoft's K-12 Education Transformation Framework.
Is evidence-based
Uses technology as a strategic lever where digital access is not the end goal; learning is the goal and technology is a means used in some of the initiatives
Inclusivity
Understanding how successful integration of students with learning disabilities happens when teachers understand how to adjust curriculum and create accessible materials
Innovative thinking
The school demonstrates innovative use of technology, using Microsoft solutions, to drive positive impact and student success with 21st century skills.
Read More about Showcase Schools here - http://bit.ly/2PbAohS